Pellet-Summit 2018
– ON 3.247 METERS –
While innovation and technology takes rapid steps in mobility, mobile communication and industrial production, heat generation that consumes 50 % of energy demand in Europe is based on technologies that are decades old, inefficient, polluting and accelerating climate change.
By locating an event at a location that displays the massive impacts of climate change the European pellet sectors highlights the necessity of decarbonizing the heat sector.
DATE

: 05. – 08.09.2018
Aalternatively in case of bad weather
19. – 22.09.2018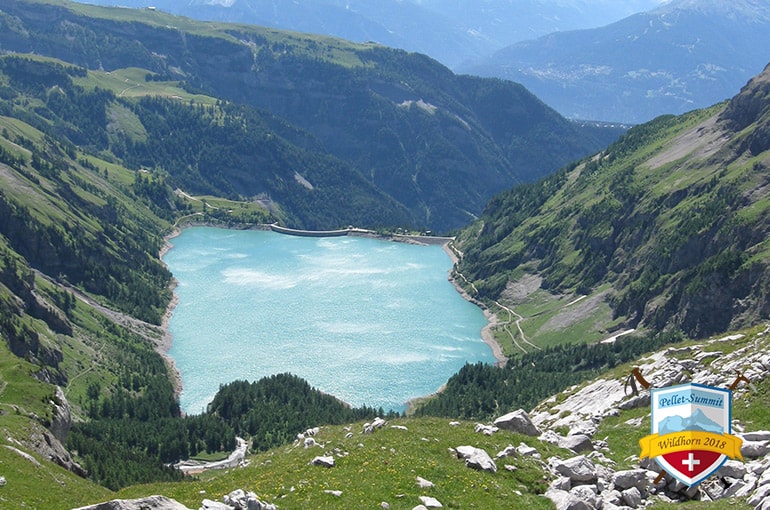 Impressions for 2018
 
– PROGRAMME –
 
WEDNESDAY
Travel to Anzére (250 km from Basel, 180 km from Geneva)
5:00 p.m. to 6:00 p.m. Visit of the 6,3 MW pellet heating central for the entire village

7:30 p.m. come-together and joint dinner of the participants
 
THURSDAY
Ascending to the mountain hut
Option 1: Cable car from Anzère (1.500 m) to Pas de Maimbre (2.325 m), walk to Cabanne des Audannes (2.500 m) three hours, possibility to hike on the Sex Rouge Peak (2.893 m, one hour of additional walk).
Option 2: Walk from Anzère by foot to Cabanne des Audannes (total walking time 5 to 7 hours).
Evening programme: presentation of the situation of alpine glaciers by Prof. N.N., University of Lausanne.
FRIDAY
Ascend to the glacier plateau (2 to 3 hours to 3.000 m)
Conference at the glacier (9 to 10:30 a.m.)
Presentation of the glacier situation by an expert
Fixing a mark at the current extension of the glacier to highlight the progressing climate change and the interconnection between the melting of glaciers worldwide and the rise of the sea level.
Presentation of a catalog of policy proposals of the pellet sector to slow down climate change
Presentation of exceptional projects and achievements of the pellet sector
Ascend to the summit (3.247 m), phantastic view of the alpines surroundings
Descend and lunch at the mountain hut
Afternoon – descend to Anzère to the hotel, joint dinner and final discussion
SATURDAY
Morning: Wellness Centre with massages
Afternoon: Walk through the Vineyards with wine tasting and local delicacies.
Alternatively: Bus transfer to the lake "Lac de Zeuzier" and walk around.
 
SUNDAY
Travel home or extended holidays in Wallis
Exclusion of liability:
The event is organized by MANN Energie Suisse. Participation is at your own risk. Your physical ability must be appropriate for walking in high alpine regions. There are no climbing skills required , however the ability to walk securely in rocky environment is necessary.

– CONTRIBUTING ORGANIZATIONS –

– REVIEW 2013 –
Here is a little insight into the last summit meeting on the Bishorn.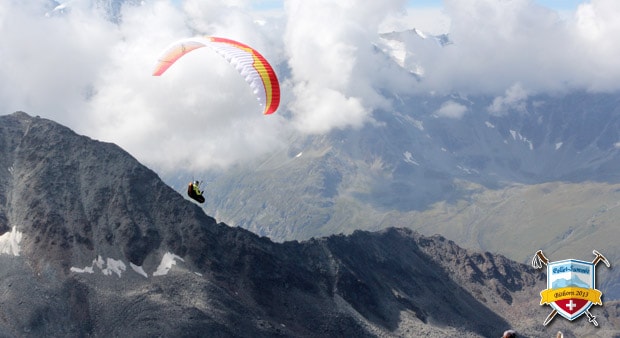 MANN Naturenergie is the initiator of this extraordinary event at an altitude of 3,000 meters and is headquartered in the Westerwald.

In 2006, an independent subsidiary "MANN Energie Suisse Sarl" was founded in Valais (CH) to implement the Anzère heat supply project.
For questions and information please contact:
MANN Naturenergie GmbH & Co. KG
Schulweg 8 - 14 - 57520 Langenbach (DE)
Fon +49 (0) 26 61 / 62 62-0
Fax +49 (0) 26 61 / 62 62-55
Email: info@mann-energie.de